Ford Trucks at Farmington Ford

Ford Trucks at Farmington Ford
At Farmington Ford, you'll have access to the entire lineup for Ford Trucks. Known for their reliability and built-tough mantra, Ford pickup trucks have a lot to offer drivers around Farmington, ME. With a Ford pickup truck, New England winter roads feel safer, and you have the confidence to tackle any adventure through the woods. No matter which type of pickup, from the smallest Ford Ranger to the incredible power of the Ford Super Duty line, nothing offers more freedom and flexibility than a trusty Ford pickup truck. Find yours today at Farmington Ford and get to know the full lineup of quality pickup trucks.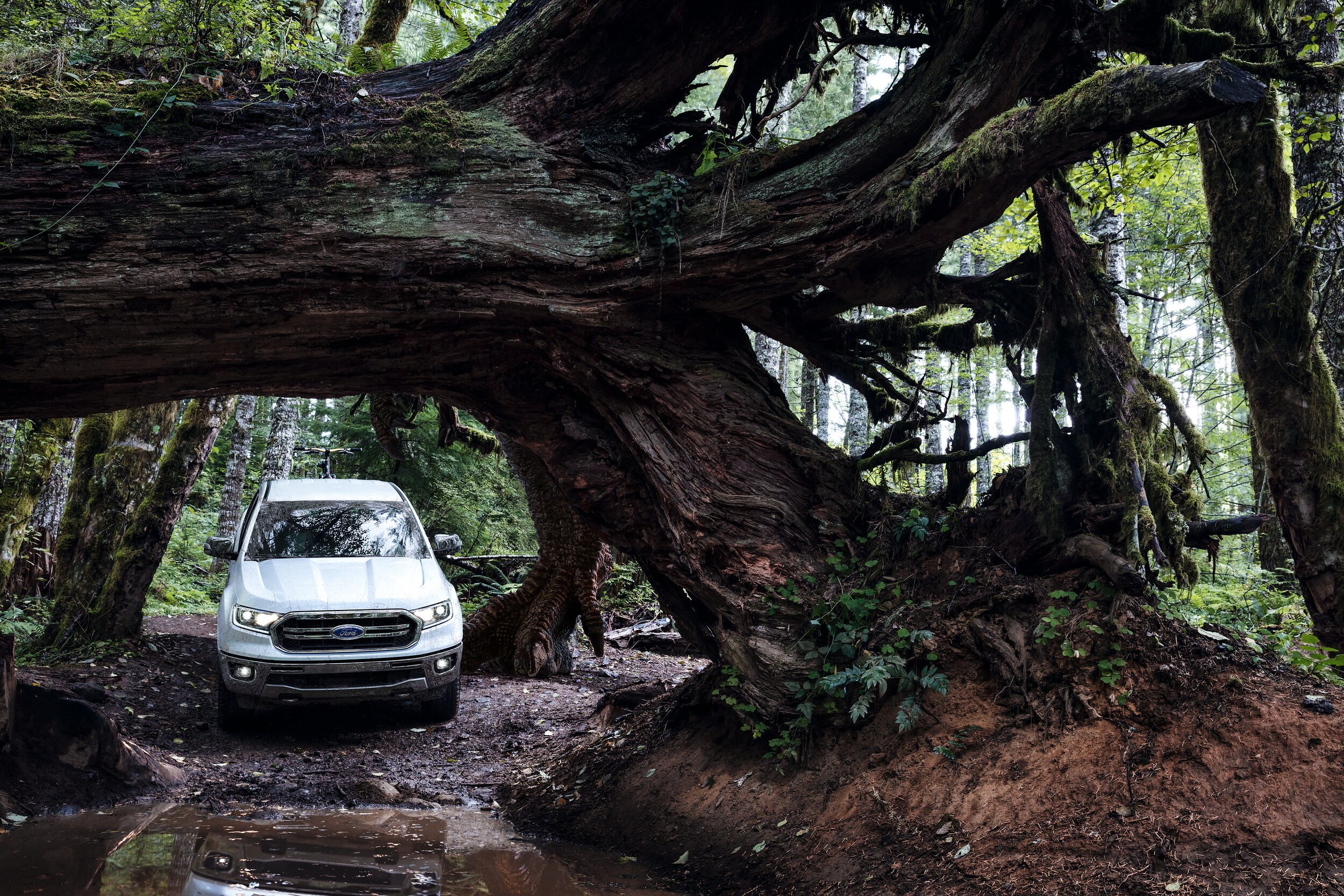 Ford Ranger
The Ford Ranger is a classic and packs a lot of punch in a smaller package. Even though it is slightly smaller than the full-size F-150, the Ford Ranger is powerful and more than capable of off-road feats. Available in three trim levels and an optional Tremor Off-Road Package for extra capability, you'll be able to handle any adventure.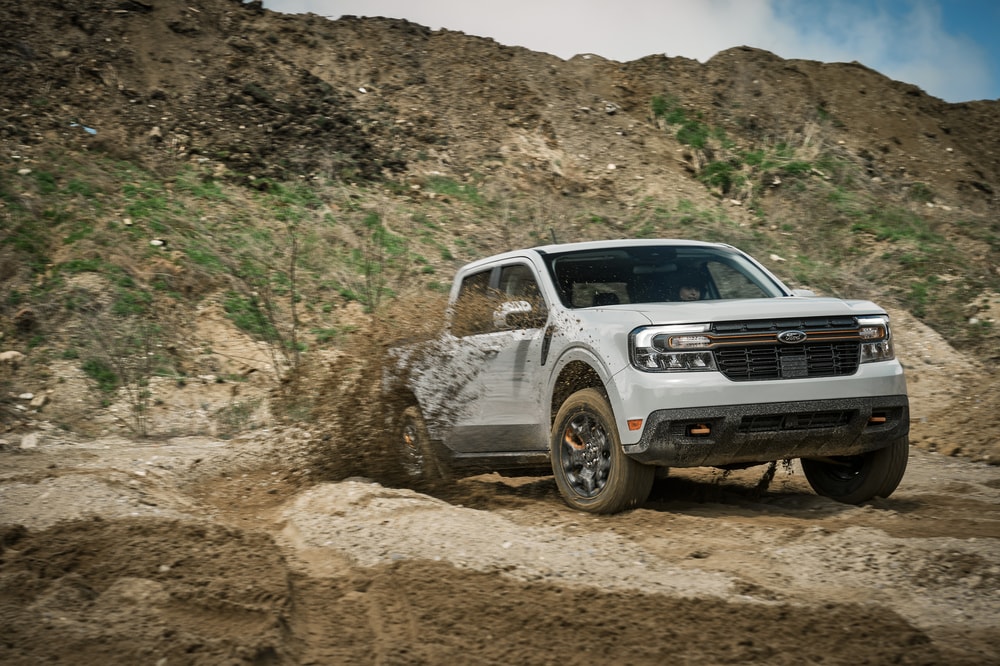 Ford Maverick
The Ford Maverick is designed for casual fun and easy drivability. With flexible options and fun details, the compact hybrid pickup is ready to hit the coast or make camping trips even more exciting. Designed for car-like maneuverability, the Ford Maverick is the perfect truck for non-truck drivers.
Ford F-150
Is there anything more iconic than a Ford F-150? When you think of a pickup truck, an F-150 likely comes to mind. Thanks to its sturdy frame and an endless list of configurations, an F-150 can come as a basic, no-frills work truck or a tricked-out pony with all the luxury amenities you could imagine. The newest F-150 pickups come with intelligent safety, connected technology, and powerful engine options suitable for any need.
Ford F-150 Lightning
The Ford F-150 Lightning is the all-electric version of the legendary F-150 full-size pickup truck. At first glance, the Lightning is almost indistinguishable from its gas counterpart, but all that changes when you look under the hood. Instead of a gas engine, you'll find an empty spot for storage, also called a frunk. The electric motors and batteries are housed underneath the body and provide enough boost for 426 horsepower and instant acceleration for throw-you-back-in-your-seat thrills. Since it doesn't use a single drop of gas, you'll need to recharge by plugging into a wall outlet in your home or stopping by a public charging station.
Ford Super Duty
Ford Super Duty trucks are all new for 2023. They are the strongest muscle in the lineup, with a complete redesign inside and out and a powerful new engine for added capability. Ford Super Duty trucks can handle massive payloads. Not just for commercial use, Ford Super Duty trucks can be basic work machines or luxury cruise liners to handle fifth-wheel towing and gooseneck trailering for your largest toys. Enjoy new features for 2023, like advanced driver and towing assistance technology that allows you to hook up trailers without assistance from a spotter.
Find Your Ford Truck at Farmington Ford
No matter your lifestyle, there is a Ford pickup for you. With so many options, our team can help match you with the perfect truck for your needs. We can show you the full lineup at our dealership in Farmington so you can compare body styles and features side by side. Contact us or visit us today to find your dream Ford pickup truck.
Request More Info
* Indicates a required field